Technical Intern Training / Specified Skill
1

Recruiting
1. Application
Apply from the inquiry form
2. Hearing
We will ask about your company's field work and job requirements.
3. Creating requirements list
We create a job requirement form from hearing about your company field work to look for candidates who want to apply and match your company.
Overseas Employment Agent JMTS
1. Candidate selection
We will recruit candidates from students of Toshin Japanese Language & Training School associated with JMTS and send resumes of applicants.
2. Candidate primary interview
At JMTS, we will conduct a first interview with the candidate, confirm with the parents, and hear the reason for applying.
2

Interview
1. Document screening
We will send you the resume of the JMTS candidate. Document screening will be conducted.
2. Interview screening (online or in Myanmar)
Conduct an interview screening. After the interview, based on the agreement of the accepting company, the candidate, and our company, we will create an employment contract and sign. Discuss the employment contract with the interpreter and the candidate,  and then decide whether to hire them or not.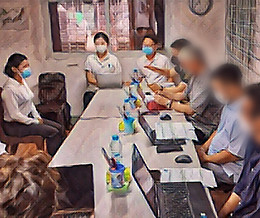 3

Process to apply for work permit (about 5-6months)
1. Apply for Certificate of Eligibility(Specified skill visa ・technical intern training )in Japan
The Shien Agency or Kumiai will apply for COE to be allowed to work in Japan.
2. Apply for Ministory of  Laybor office in Myanmar
JMTS apply for MOL in Myanmar.
3. Apply for getting SmarCard from OWIC and Apply for Japan Embassy in Myanmar.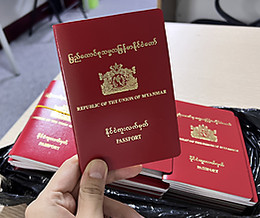 4

Process after arrive at Japan
1. Total operations for accepting foreigners.
Airport/ Station pick up, procedures at the government office,opening a bank account, Contract with cell phone, lifestyle etc.
If Gobit Co.,Ltd is the Shien Agency, We will provide total support to foreigners .
2. Post entry course (Technical intern training only)
Technical intern training workers need to take training from a Kumiai Agent for one month.
Assigned by the accepting company / first work
*Technical intern trainees are assigned from the second month after entering Japan,
Specified skilled workers are assigned immediately after entering Japan.