Toshin Japanese Language & Training School is a new Japanese language and Job training school that opened in May 2022. The school was opened as an associated school of the JMTS Oversea Employment Agent.
Intern trainees from JMTS Oversea Employment Agent study Japanese language, Japanese culture and customs, and specialized knowledge of employment at Toshin Japanese Language & Training School for more than 6 months.
At Toshin Japanese Language & Training School, we have developed an educational curriculum that trains "mind, skills, and health"(心・技・体) in a well-balanced manner so that students can smoothly working in Japan after arriving in Japan. In addition, we are nurturing human resources who can return to Myanmar after training and contribute to their home country. Toshin Japanese Language & Training School is characterized by education that not only earns income as a worker, but also allows them to advance their career to the position of training the next generation of Myanmar people as a manager or leader.
心
Mind
Spirituality, thinking, and career education in Japan
Fostering teamwork through dormitory life
技
Skill
Japanese conversation ability equivalent to N5/N4
Acquisition of Japanese culture, etiquette, manners and customs
体
health
Development of basic physical fitness
Dietary habits and nutrition education for health first
Mind
Create team building and Japanese customs at school,
After arriving in Japan, this will not happen, and communication in the workplace will be smooth.
Small group class
A class focuses on conversation . It will be held in a small group system of up to 20 students per class. In addition, we provide language education that allows you to have natural conversations through native conversations by two Japanese instructors.
Life guidance by boarding school
Dormitory life will be introduced for 6 months before working in Japan, and life guidance will be provided. We provide guidance on how to throw away garbage, etiquette, health management, etc.
Team Buildings in class system
Create a class system and value cooperation and teamwork in class. By holding seasonal events in each class, we foster a sense of teams and make friends who can help each other even after working in Japan.
Japanese lifstyle
We teach Japanese customs by spending morning meetings, lunch, and cleaning together. Daily training on greetings, meal manners, and 5S.
Guidance on 5S
Acquiring 5S customs will facilitate smooth work in the workplace. In addition, we will teach 5S not only at school but also in dormitory life.
Monthly school event
Students will learn Japanese culture through school events and activities planned by teachers and students. In addition, by fostering sociability and teamwork through events, communication in the workplace after arriving in Japan will be facilitated.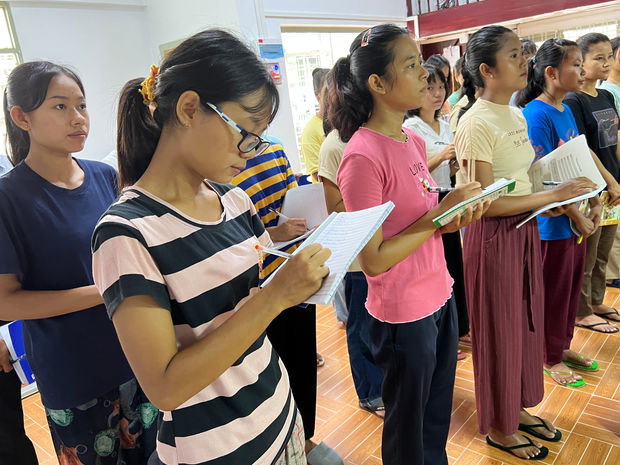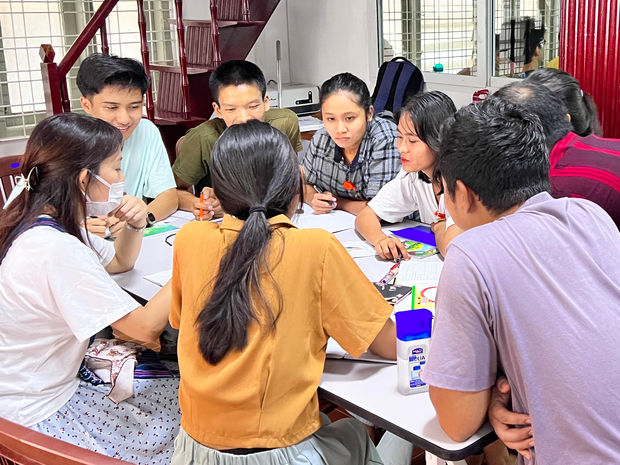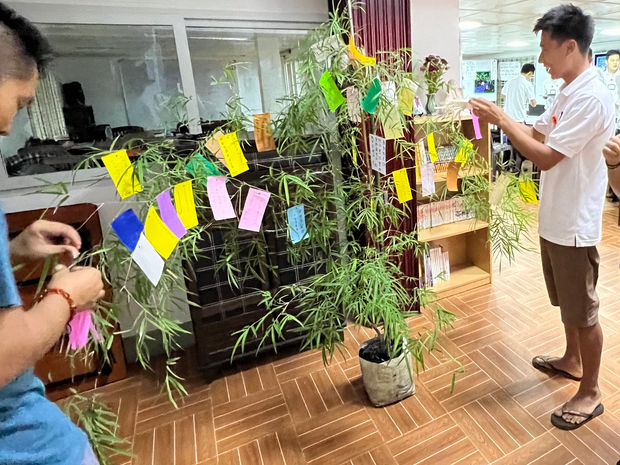 Skill
1. Japanese Language Program
Japanese Language Program
A minimum of 200 hours in a month  of study time is provided by attending school 6 hours a day, 5 days a week.
Conversation from native speakers
Focus on conversation by two Japanese native teachers. Facilitation of linguistic communication in the workplace through hands-on conversation.
Japanese language events through activities
Acquire practical Japanese through school events. By learning Japanese that is not in the textbook, they will acquire a high level of practical language skills.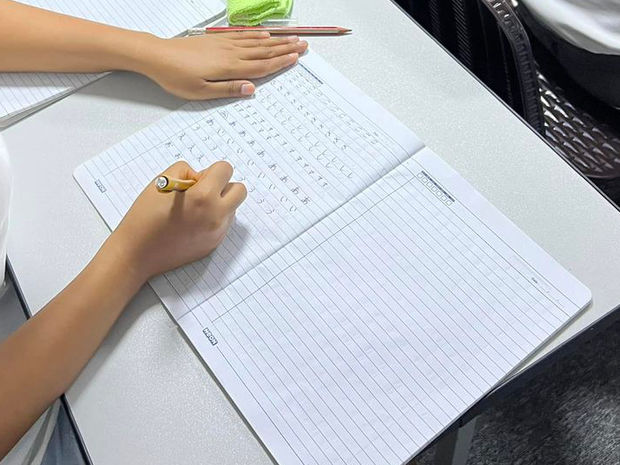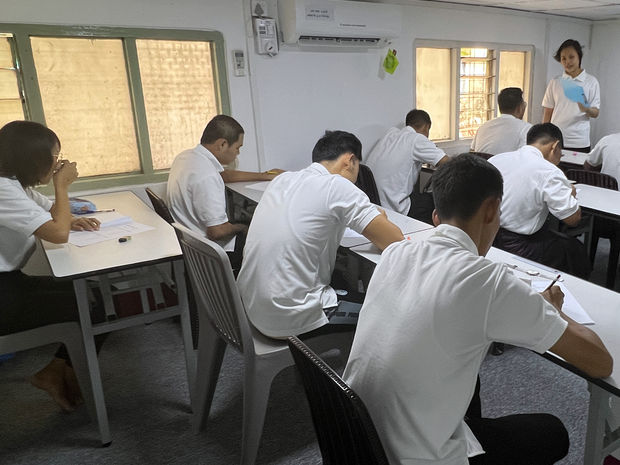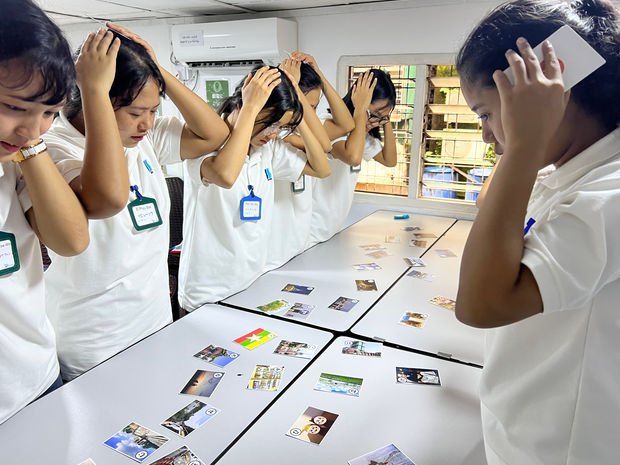 2. Job Training
Professional training
They will learn the technical terms of the company so that they can become an immediate force in Japan. By learning the abbreviations used in the workplace, they can prevent mistakes in instructions in the workplace.
Skill Trainig
Depending on the job type, students will learn practical skills at the JMTS associated training center. They can learn it with their body by learning actual practical skills.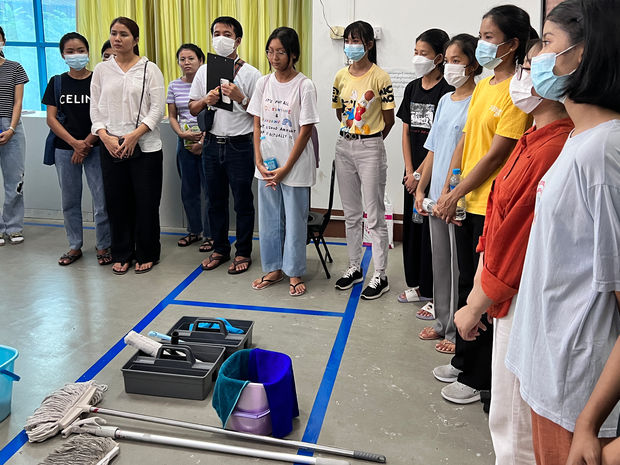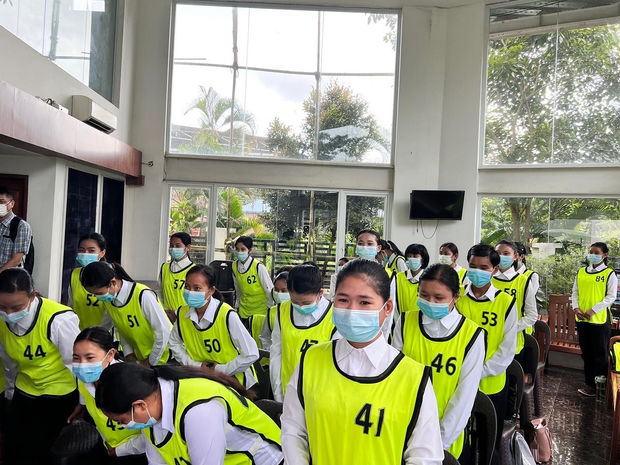 health
Exercise after class
Exercise training three days a week and early morning running only for those who wish to improve their basic physical fitness.
Provide healthy school lunch
Burmese cuisine tends to be excessively oily and sugary. By providing school lunches that consider nutritional balance, we will create a healthy life and  concentrate on their studies.
Nutrition education
Due to the difference in food between Japan and Myanmar, some people get sick after arriving in Japan. Learn about nutrients as knowledge about what kind of meals they can eat to stay healthy, and incorporate them into your daily life.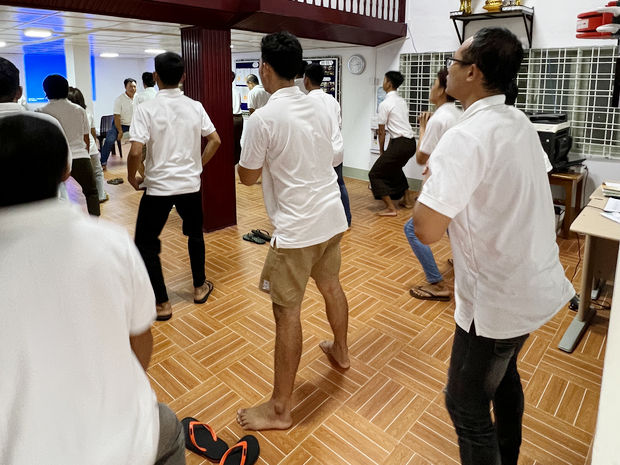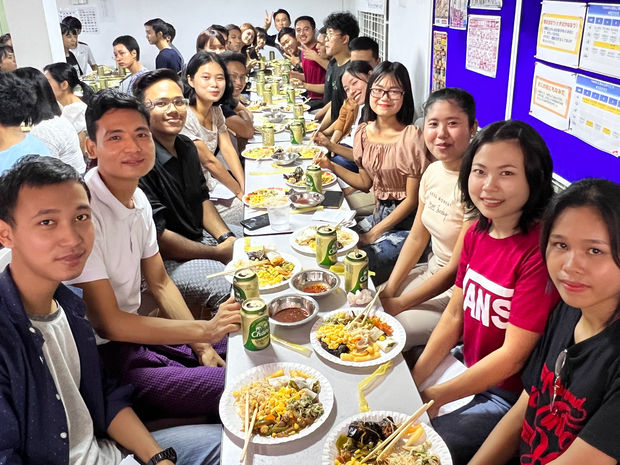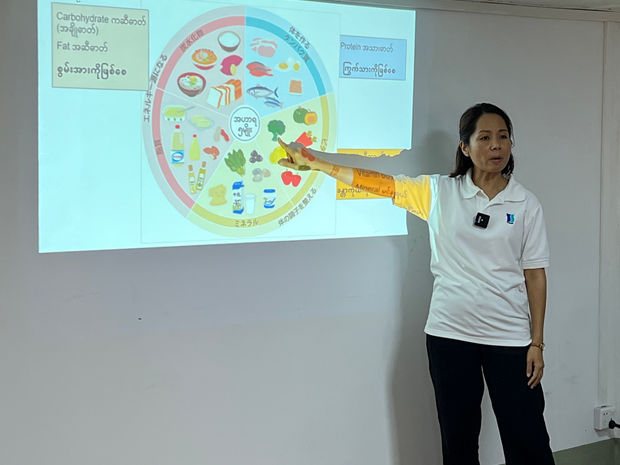 Toshin's Extracurricular Education
In addition to language education, we provide extracurricular education so that each student can work with peace of mind in the workplace and life in Japan, and can be immediately effective for customers. In addition to the following, we provide opportunities to learn conversational skills and Japanese culture and customs at school events.
Japanese lifestyle education
Social studies and home economics classes that Japanese learn in primary school education  will be provided, and knowledge about life in Japan will be nurtured.
Sex education
Sex education including contraceptive methods and career planning in Japan.
Disaster prevention education
We will be training  disaster prevention measures such as earthquakes. We develop human resources who can take appropriate action in an emergency.
Cleaning education
We clean up every day after class. In addition, 5S is thoroughly practiced in daily life.
Career Design
It tends to be the only purpose of working for earning money, but we will practice skills and plan the future after working in Japan. By looking to the future, they can work more positively.
Japanese style Table manners
They will learn etiquette for communication in the workplace, such as Japanese professional dining etiquette and drinking party culture.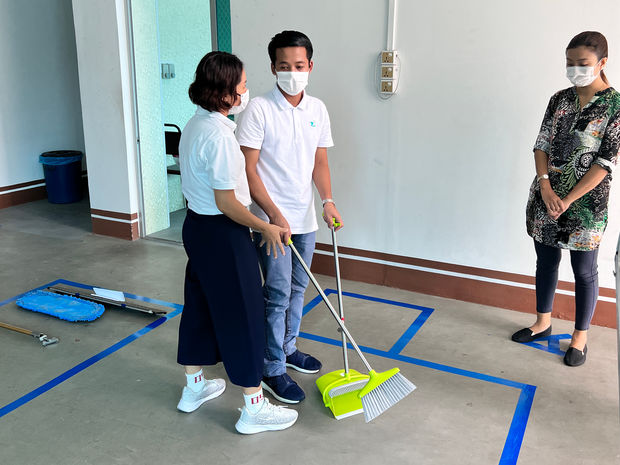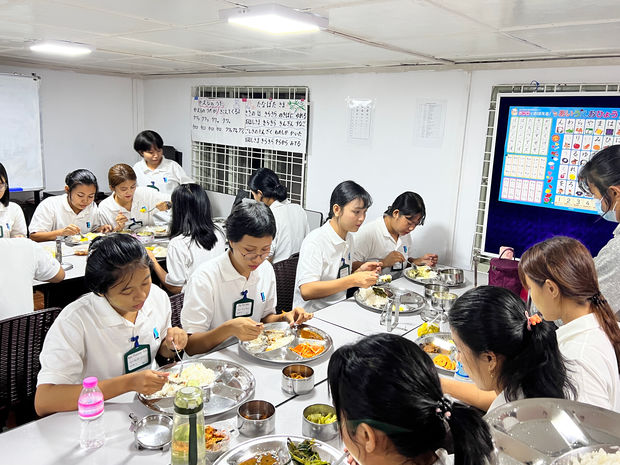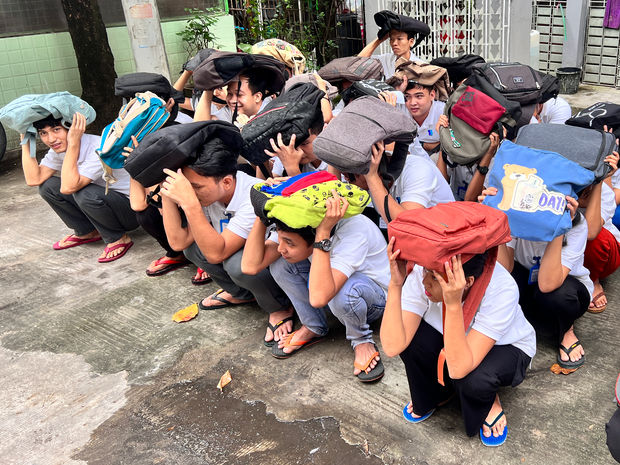 Toshin Japanese Language & Training School Teacher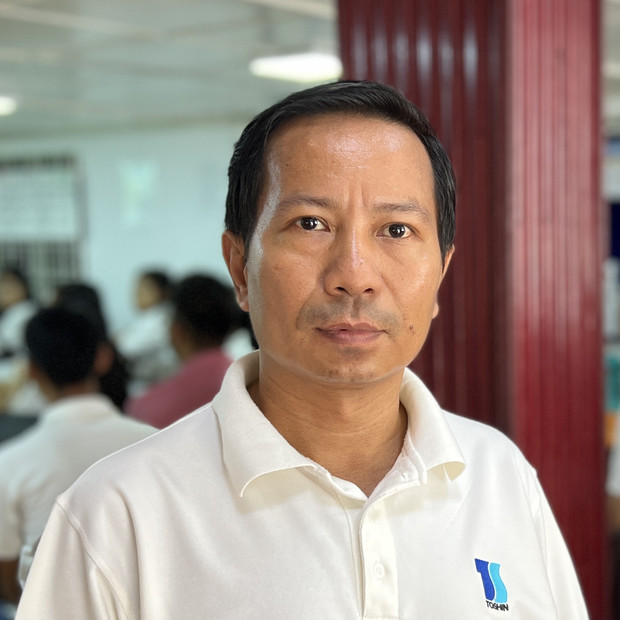 Japanese Teacher (Manager)
That Wai
JLPT N2(2006 passed)
16 years of Japanese experience
Experienced as a tour guide for more than 100 Japanese tourists a year at a travel agency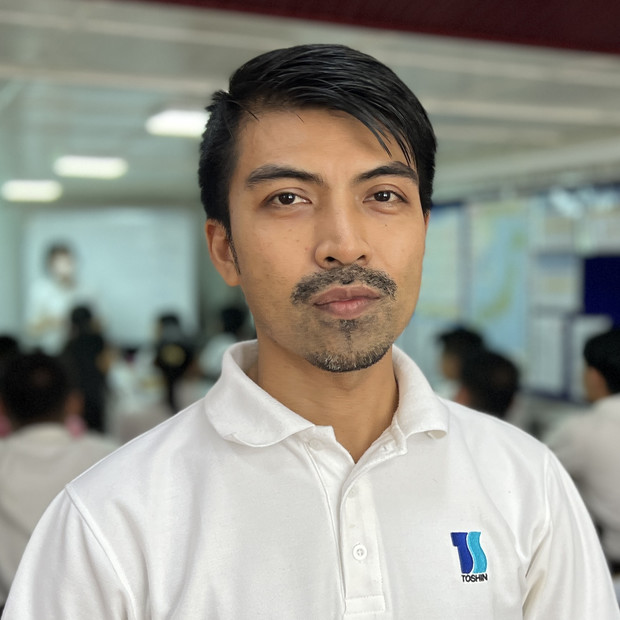 Aung Ye Htut
16 years of Japanese experience
JLPT N2(2006 passed)
About 120 groups of 600 people as tour guides .
Experienced interpreting for about 10 Japanese companies in Agriculture, Government, Universities, Hospitals, etc.
In addition, as a Japanese language instructor, he taught 100 students in five years.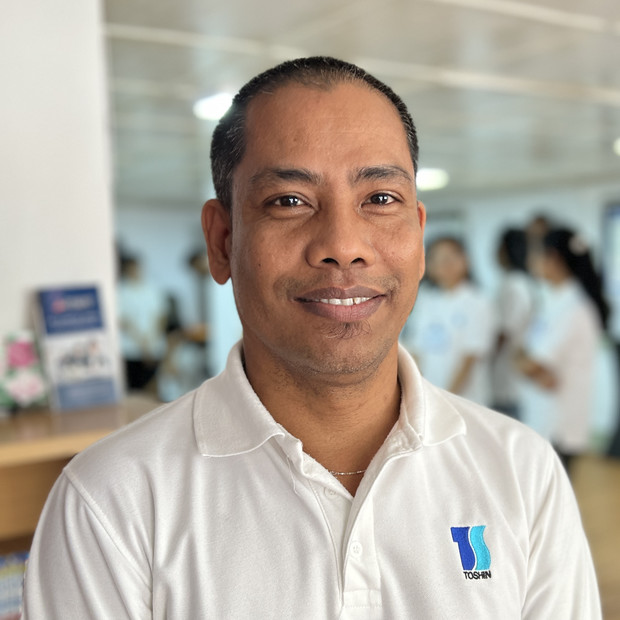 Aung Kyaw Moe
27 years of Japanese experience
JLPT N2 (2002 passed)
Attended 339 groups and more than 2,450 people as tour guides.
Experienced as a translator for more than 5 companies for Japan's ODA and major Japanese companies.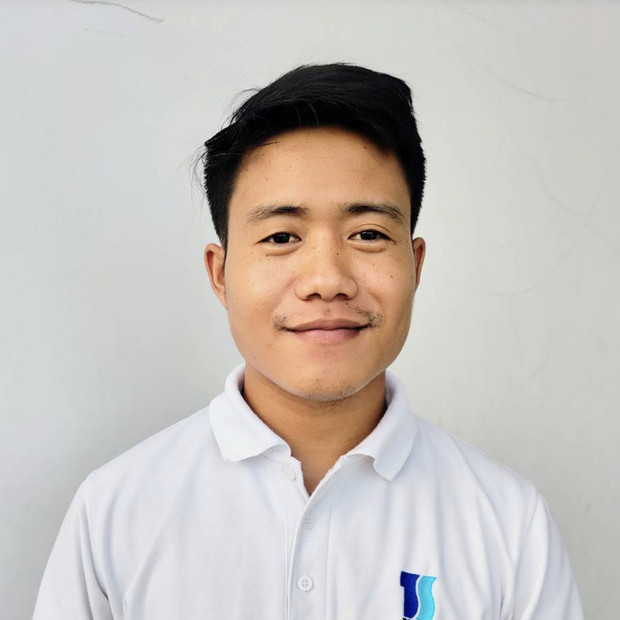 Than Toe Aung
JLPT N2 passed
School Event
We provide an experience where students can have fun while learning through school events. School events are  planned and operated by students. Japanese cultural activities and karaoke that are held at least once a week.
In addition, we also conduct cleaning and environmental education in the school district with appreciation to the local community.