Primary screening examination for for matching excellent human resources
At the JMTS sending organization ,a primary screening exam based on JMTS own standards will be held at least two months before the interview with the accepting company.
By conducting interviews with accepting companies only for candidates who have passed the primary screening , it becomes easier to acquire excellent human resources above a certain level.
JMTS standad of Primary screening exsam
1

JMTS document screening
It is based on basic health check , school history, job history, occupation.
2

JMTS primary screening test
A JMTS standard primary screening will be held to check  basic physical fitness , academic ability and  personality from among those who pass the document screening.
3

Attending school
After passing the screening, you will be allowed to enter the school. After a school period of about 6 months, we will educate human resources who are suitable for working.
4

Accepting company interview
We will interview candidates selected at basic educational institutions 1 to 3 months after admission and the accepting company.
In recruiting The JMTS technical intern trainee candidates, interviews will be held  after passing the primary screening and for more than one month while in school .
Content of Primary screening
We conduct the screening test throughout living in the dormitory for about a week and some examinations.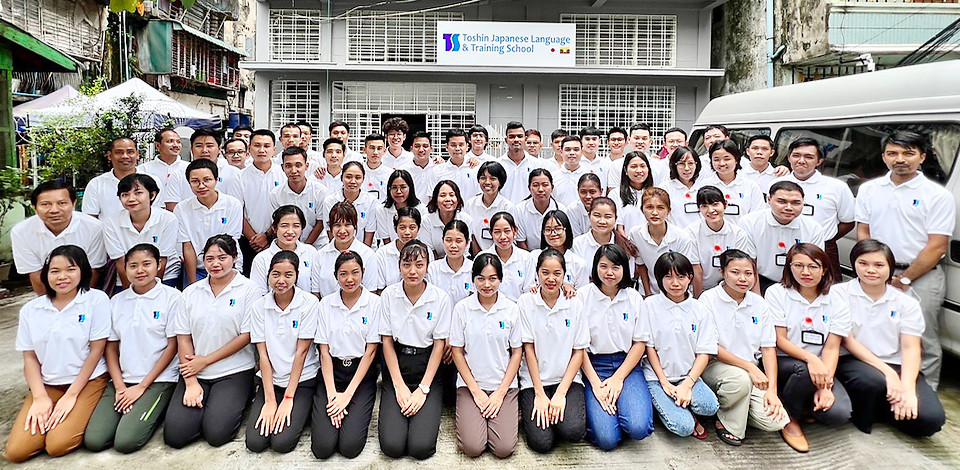 1.Basic ability and Knowledge
Base Academic Ability
Basic ability exam about Math, IQ, comprehension test
Basic physical strength
Physical strength will be judged through push-ups, sit-ups, squats, bottle carrying, etc.
dexterity
based on how well the screws are turned and the politeness of the characters in the sentences.
Japanese Language
During the screening , Candidates aim to reach a level where they can give a simple self-introduction in Japanese .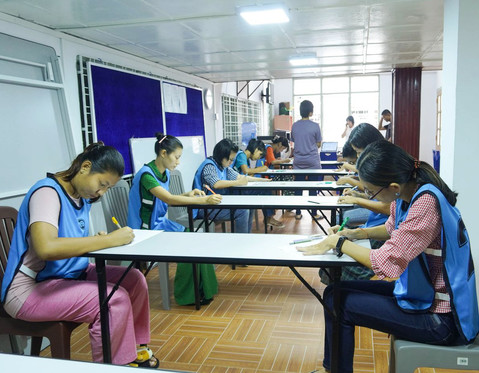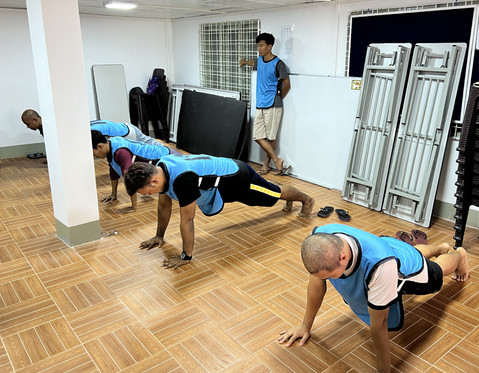 2.Ability thinking and decision-making
Working in Japan requires thinking and decision-making ability to think and solve problems on your own. Basic comprehension and thinking skills will be assessed.
Social Communication
Teamwork and communication skills will be judged in dormitory life and school life during the screening. In particular, we will examine how you spend your time during meals and breaks, and if you are sociable, you will be deducted from the evaluation score.
Comprehension
In addition, we will examine the class attitude and posture, whether the content instructed can be done accurately.

And then, we accept the human resources who can work according to the manual and instructions.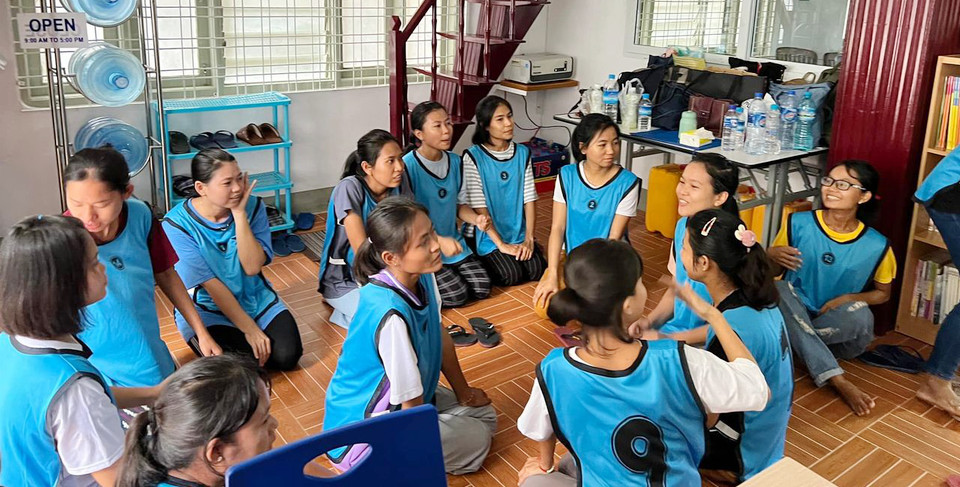 3.Attitude
Attitude during the Screening Camp
Teamwork and communication skills will be judged in dormitory life and school life during the screening.Not only the classroom, but also throughout the week,
It is easier to see the true personality.
Effort in Final interview and each classroom
We will judge the attitude of effort to take some classes and prepare for the final interview.
After employment in the hard work environment , we select the human resources who can continue and participate.

Only those who can be confidently introduced by JMTS will be recommended.
Candidates who meet certain standards of Toshin Japanese Language & Training School are admitted.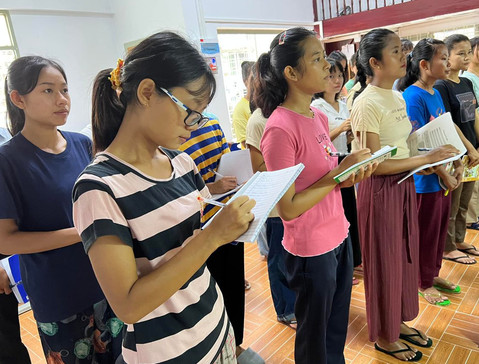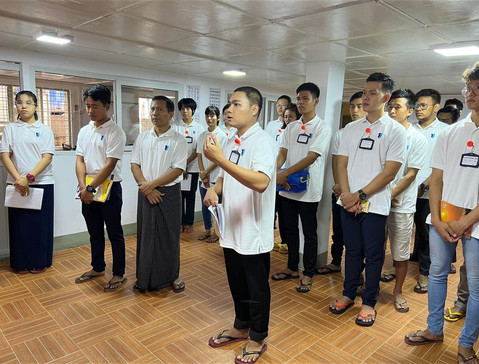 Examination Contents for Toshin students
We will conduct an interview with the accepting company after entering school for more than 3 months.
We will always judge as with the primary screening, applicants will be evaluated on a monthly language test , usual attitude, effort , communication in daily life.
Language Skill
We will conduct a monthly Japanese language test ,and supplementary classes are provided for students below a certain level.

By aiming for a level where you can do a simple self introduction before the interview at the host company , you can check their language learning level and comprehension at the time of the interview.
Sociability/daily life
Through  school and dormitory life, students will get used to Japanese customs.
We will not introduce an interview if they are not suitable for working in Japan, such as rule violations, absences , and tardiness.
Physical strength/ Health
They will be responsible for daily physical condition management and basic physical fitness building.

By thoroughly managing your physical condition, you will create a body that will not get sick even after work and will continue to work in a healthy manner,
If there are many absences due to sickness or absenteeism, we will inform you at the time of interview.

Through the first screening and school period of one month , we will select the excellent human resources and conduct an interview with the accepting company.
After passing the first screening test and screening during school , we will interview with companies, so companies can hire excellent candidates in a short time.