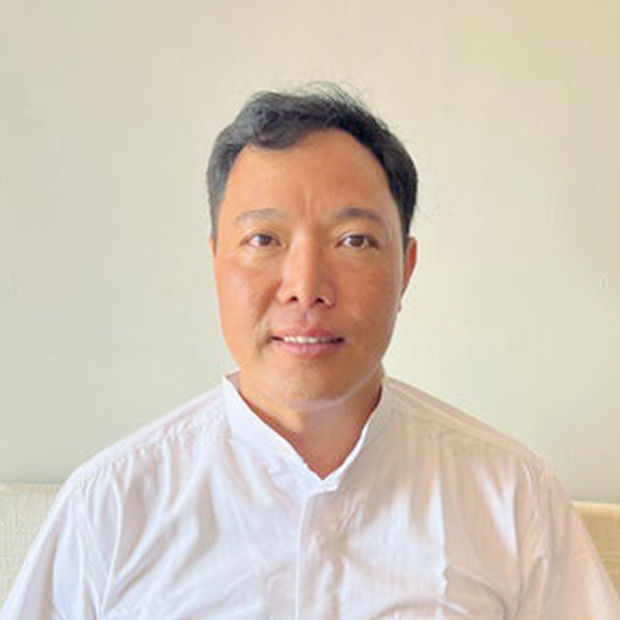 Managing Director
TunTunOo
Started learning the Japanese Language at Sanomiya Japanese Language school in Kobe,Japan and got part time job experience around Kobe and Osaka.
Returned back to Myanmar in 2004 and started a Japanese tour guide and Interpreter career like JICA, NHK.
At Present, working as a representative of school education and recruiting to create educational and employment opportunities for young people in Myanmar.
Due to Pandemic and political changes, employment of excellent human resources is being lost in Myanmar.
However, I would like young people in Myanmar to live with hope by taking advantage of the opportunity to work in Japan through human resource education and recruitment.
While wishing for the future development of Myanmar, JMTS would like to devote itself to developing human resources for young people in Myanmar.
Japanese Language History
As a tour guide and arranged for insect survey travels operation and experienced with Japanese companies.
Career
| | |
| --- | --- |
| 1988 | Roll In to Yangon University, (Physics) |
| 1991 | Started learning at Kobe Sanomiya Japanese Language school. |
| 1995 | Worked at Osaka and Tokyo |
| 2003 | UK Tech University Mechanical Engineering Diploma |
| 2004 | Tour Guide and Interpreter at Myanmar Himalaya Tour and Travels |
| 2007 | JICA Data Survey and Support staff |
| 2012 | Cruise Director at River Cruise Ship of SunFar Co.,Ltd. |
| 2019〜 | Work at JMTS Corporation Co.,Ltd. Myanmar Incorporation |
| 2021〜 | Gobit Co.,Ltd. International department manager |
| 2022〜 | Principal of Toshin Japanese Language & Training School. |